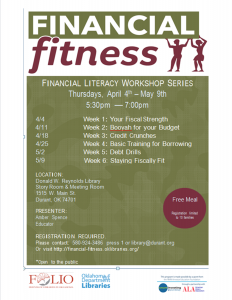 Begins on Thursday, April 4th in the Library's Story Room.
This is the second round of workshops as the fall one was very well attended.
Program runs for 6 weeks and a dinner is provided.
Registration is required.
Dinner is at 5:30pm and program begins by 6:00pm.
Weekly attendance will enter you into a drawing for prizes and there is free swag at each meeting.
click pic to enlarge for details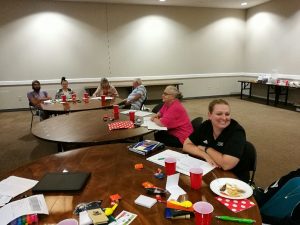 September 6th, 2018 – Young married couple with infant, retired married couple, single man, single retiree, mom with teenagers (who attended!)  Overall a great start to the class.