Internet and Wireless Access
22 computers for Internet Use
16 for adults, 4 for children, 1 for Genealogy research, and 1 for the Career Center.
Internet access is filtered by Open DNS. We follow CIPA guidelines. If you access offensive material you will be asked to leave the computer.
Copy Right Notice
It is against the law in this country to download copyright protected material without permission from the copyright holder. Typically the materials involved are popular movie and computer games. Illegal activity, at "torrent" sites in particular, is actively monitored by copyright holders, who issue complaints to the city and library. When such activity has been detected there will be every attempt to be made to locate the offender.
Patrons may sign-in at a computer using their patron ID.
At the time of sign-in they must also agree to comply with the Library Computer Use Policy. If any patron misrepresents himself or signs himself in with another name, his Internet & computer privileges will be revoked.
Limits
Internet access will be for one reservation per day.
The limit will be one hour per day for guest passes.
You must have a valid photo I.D. for guest passes.
Patrons signing on with library cards will have up to two hrs per day.
Mobile printing
We now have mobile printing. Upload your document via the library's web portal for printing. This can be done from a smartphone, laptop, or tablet.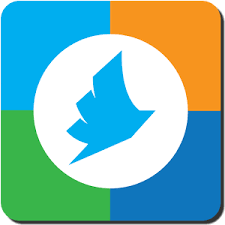 Download an app to your smartphone for Apple or Android in your phone's app store, look for "PrinterOn" app