Thursday, January 11th at 7:00pm in the library conference room.  Discussion led by Mrs. Alexis Osborne-Smith over the "Defend and Betray: A William Monk Novel".
This event is FREE and open to the public.  You can purchase books for this talk at the library front desk for $12.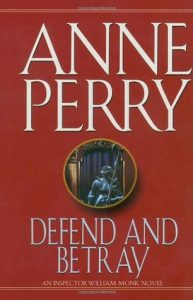 Starts at 7:00pm and there will be free coffee!