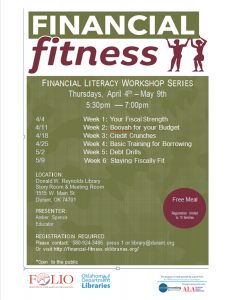 Begins on Thursday, April 4th in the Library's Story Room.
This is the second round of workshops as the fall one was very well attended.
Program runs for 6 weeks and a dinner is provided.
Registration is required.
Dinner is at 5:30pm and program begins by 6:00pm.
Weekly attendance will enter you into a drawing for prizes and there is free swag at each meeting.
click pic to enlarge for details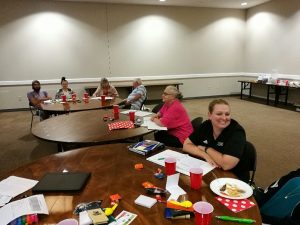 September 6th, 2018 – Young married couple with infant, retired married couple, single man, single retiree, mom with teenagers (who attended!)  Overall a great start to the class.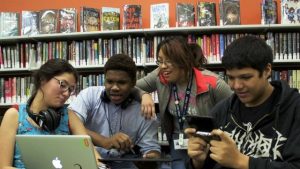 The Lounge
Teen After School Program
Don't know what to do after school on Wednesdays?
The Lounge is a program at the library for just students grades 6 through 12 to hang out and play video games, eat or snack, do homework, play board games, learn programming, or just hang out.
Play the PS4 on the big screen tv, try out the board games "Ticket to Ride", "Settlers of Catan", or "Exploding Kittens", get help with your homework, test your skills out on the Wii playing Mario Kart, have a snack, play Fortnight on the tablets, and so much more!
We meet in the Story Room every Wednesday from 3:30 to 5:00pm.
No registration required, drop in and see what's going on!

Come join us for the library's Summer Reading Program titled: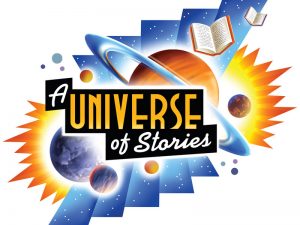 Programs for 5-8 yr olds, 9-12 yr olds, & teens.
Program runs June 4 – July 25 with a celebration on Friday, July 26.
Kids' programs meet on Tuesdays and Thursdays at either 9, 10, or 1 for younger ones
and 11 or 2 for older ones.
Teens meet on Tuesdays at 4:00pm & will do Lego Mindstorm robotics
Must register at library.  Registration opens on May 1st.