Year Round Children's Programs

Join us for a super fun programs designed for kids under 5!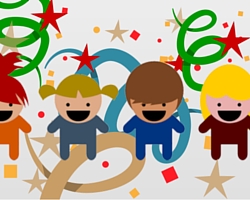 Story Time Details
Fridays    10:00 to 10:45 am
Ages 2 through 5
Activities include: puzzles, legos (one Friday a month), books, read-a-louds, and crafts!
Saturday Program
Saturdays  2:00 to 3:00pm except on days there is a family movie in the theater
School-aged children
Activities include: read-a-louds, crafts, games, and fun!