The AARP/SE Tax Aide program is temporarily suspended.  The AARP & IRS will let the site coordinator know when the program will resume and the library will post when they will go back to filing taxes.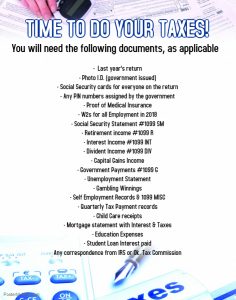 The ladies are here on Tuesdays and Thursdays from
10:00am to 6:00pm preparing taxes for the public
for FREE.  They can also answer tax related questions.